Webinars and Events

Putting the 'Men' into Mental Health
28th June 2022 @ 12:30 pm

-

1:25 pm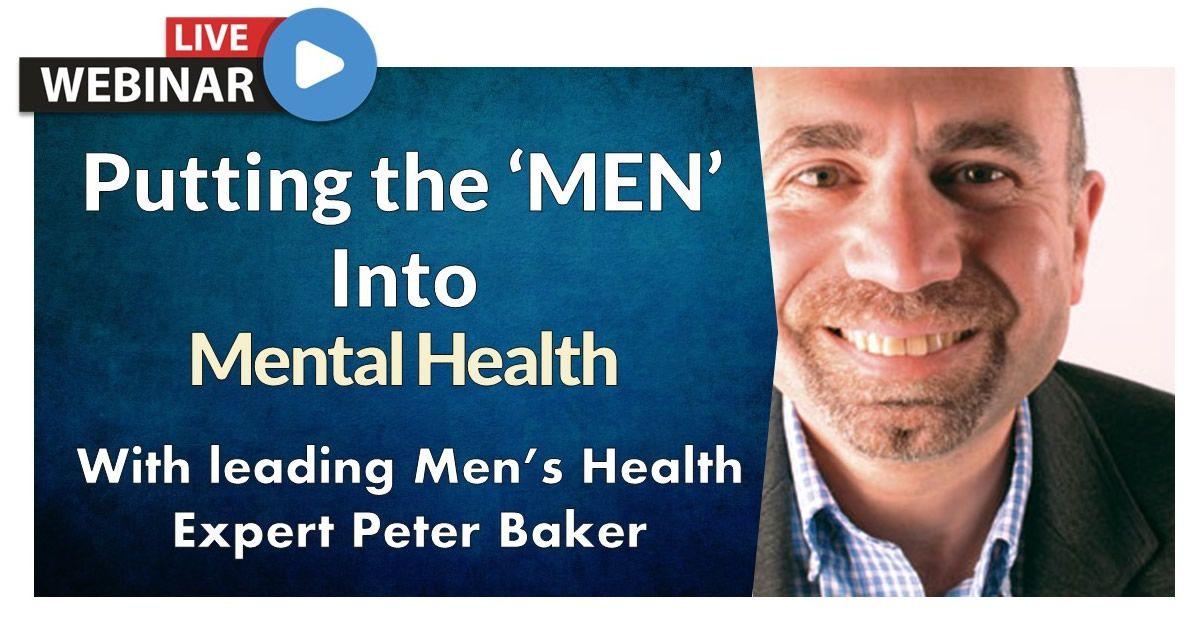 PUTTING THE 'MEN' INTO MENTAL HEALTH
Peter Baker is a leading Men's Health Consultant and was recipient of the Royal Society for Public Health's 2018 award for Outstanding Contribution to Championing the Public's Health.
Webinar focus:
This men's mental health webinar is a 55-minute interactive event which covers the main issues affecting men, including stress, anxiety, depression, and body image issues.
It explores the main symptoms, how men do – and don't – deal with mental health issues, what men can do to protect and improve their mental health, and where to get help when needed.
Your speaker:
Peter Baker's experience in the men's health field is unique – for 12 years, he was Chief Executive of the Men's Health Forum, England and Wales' leading men's health charity. He was also health editor of a popular men's magazine, has authored two self-help books for men, and was launch editor of the www.malehealth.co.uk website.
Peter's current work includes leading the work of Global Action on Men's Health and providing consultancy support to the European Cancer Organisation's HPV Action Network and the Throat Cancer Foundation.
Webinar duration:
55 minutes with time for questions and answers.