Webinars and Events

Reduce Stress and Strengthen Relationships
11th May 2022 @ 1:00 pm

-

1:45 pm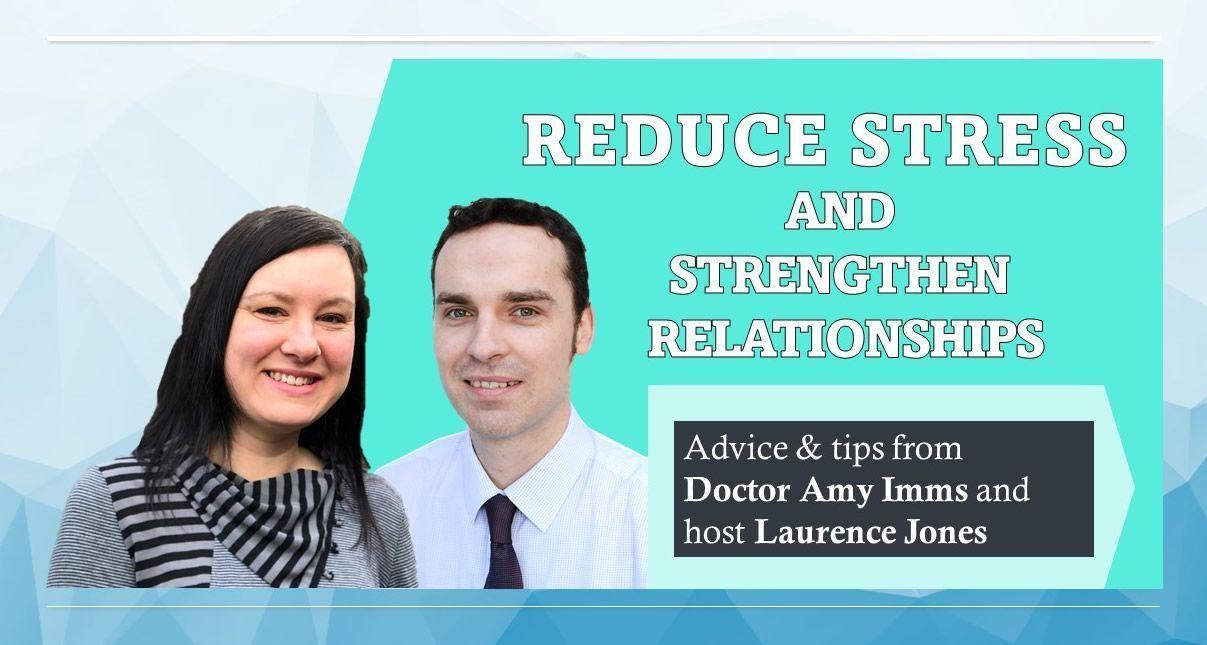 REDUCE STRESS AND STRENGTHEN RELATIONSHIPS
DR IMMS HAS A PASSION FOR HELPING PEOPLE TO IDENTIFY AND MANAGE STRESS IN THEIR LIVES
Laurence Jones in conversation with Dr Amy Imms. Stress reduction advice and practical tips with a focus on relationship building.
Chat show focus:
This interview style webinar will include the following key topics:
Understanding stress – 'the good, the bad and the ugly'
Why we shouldn't simply accept stress as a ubiquitous part of modern life
Whether we should approach stress as an individual or societal problem
How stress can disrupt relationships and become a vicious cycle
Strategies to sustain or rebuild relationships with colleagues, friends, and loved ones
The theme of mental health week is 'loneliness'. Is loneliness linked to stress?
Your speaker:
Dr Amy Imms is a medical doctor specialising in stress and burnout. Dr Imms has a passion for helping people to identify and manage stress in their lives, so that they can thrive in their roles in a sustainable manner, while having strong relationships, pursuing passions, and living in line with their values.
Chat show duration:
45 minutes, plus time for questions and answers.