Webinars and Events

Are you a Pain-Free Smooth Mover?
21st April 2022 @ 1:15 pm

-

2:00 pm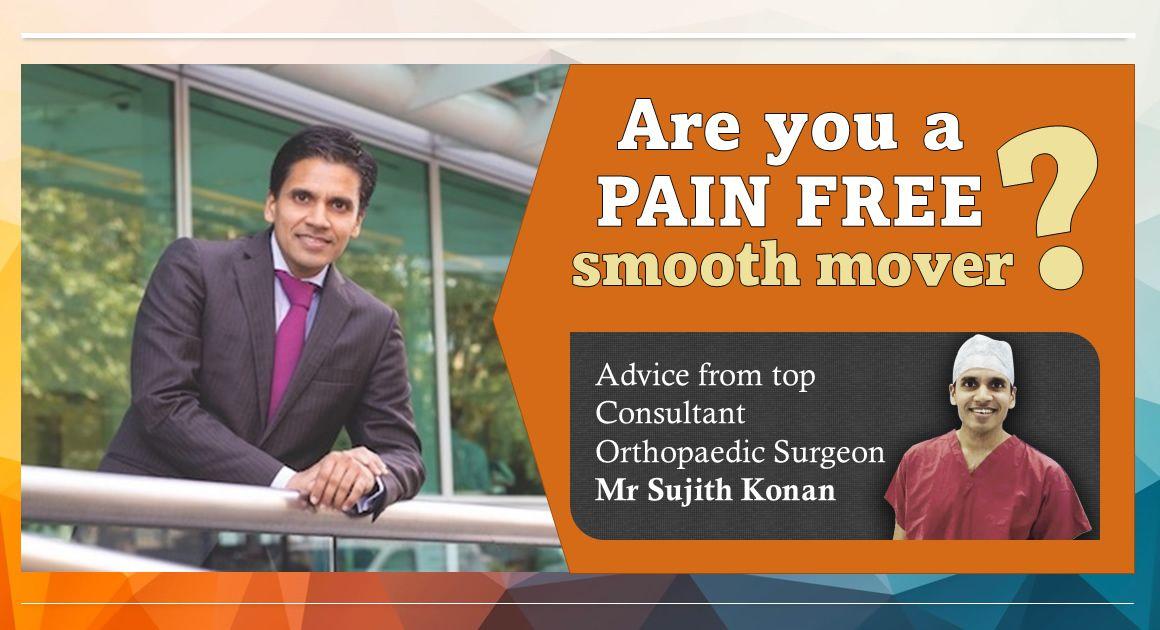 ARE YOU A PAIN-FREE SMOOTH MOVER?
ADVICE FROM TOP ORTHOPAEDIC SURGEON SUJITH KONAN
Our chat-show host Laurence Jones will be in conversation with orthopaedic surgeon Mr Sujith Konan. The two will discuss all you need to know about keeping your muscles and joints active and mobile, whatever age you are! This is especially important for those working in sedentary roles.
What are the common muscle and joint problems that we suffer with, and what can we do about them? Sujith Konan will reveal his insights based on years of experience as a hip and knee specialist and surgeon.
Key topics will include:
How to counteract the negative effects of prolonged sitting.
Exercise and joint health – the big debate; Impact vs low-impact, does it matter?
Making your knees last a lifetime.
Say no to osteoporosis and arthritic diseases.
Do I need supplements to keep my joints healthy?
Today's innovations in minimal invasive treatment to suit busy lives!
Your speaker:
Mr Sujith Konan is a Consultant Orthopaedic Surgeon and undertakes some of the most complex hip & knee procedures, from treating common sports conditions to traumatic injuries. He is an Honorary Associate Professor at University College Hospital London. Mr. Konan has enhanced his professional skills and training by undertaking prestigious fellowships in Canada, the USA, and Europe. He has gained several prizes, scholarships, and awards.
Webinar Duration:
40 minutes, plus time for questions and answers.