A free PDF newsletter brought to you by Thrive4Life; "Caring for your Mental and Emotional Wellbeing".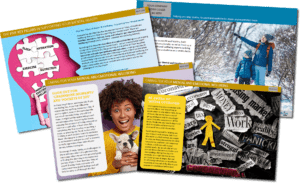 Research has identified five key support factors which are critical in supporting your mental health, and these are known as the "Pillars of Health and Wellbeing". These five key pillars are: Nutrition, Hydration, Exercise, Sleep, Mental & Emotional Wellbeing.
By looking after these five Key Pillars of Health and Wellbeing you will be going a long way in supporting your mental health – and your all-round physical health – during these critical times. The great thing is that all five of these key pillars interrelate and work synergistically with each other, creating a compound positive benefit effect across all areas!
In this newsletter:
Lifestyle ideas, tips, and advice for maintaining mental good mental health and emotional wellbeing.
With a particular focus on those currently working from home.
Share this page on your Social Media!