While 2020 was for most of the world's population a year of dread, 2021 has presented itself as a source of hope for a healthier and more prosperous road ahead. In what follows we identify the top 8 health and wellbeing trends for 2021 that have emerged so far, and that we predict will continue to play out for the remainder of the year.
2020 saw a huge increase in awareness of mental health issues. COVID-19 has also prompted the Government to prioritise mental health, and it seems that 2021 will see private and public firms alike following this trend. For example, many employers are now recognising the importance of supporting their employees' mental wellbeing in multiple ways, through providing training, education and support to all staff.
A mantra in 2020 was to "support local businesses". As the hardest-hit segment of private companies, local businesses like farmers' markets and local restaurants need help in 2021, more than they ever have before. For example, without the means to offer a delivery service, nor the funds to add themselves onto restaurant delivery services such as Deliveroo, a local restaurant will rely on local customers to pay its rent and staff when things re-open.
It seems that 2020 has allowed everybody to realise that this is a positive transaction for both parties – consumers can enjoy the fresher nature of goods from local markets, cafes, and restaurants, as well as the reduction of their personal carbon footprint and a sense of "doing-good" in their community.
We live in a human-dominated world, in which our increasingly extreme alterations of the environment are inducing increasingly extreme backlashes from nature.
COVID-19 is among the most vivid wakeup calls in over a century. The new coronavirus has upended life for everyone during the last 12 months, and so far has killed 2.25 million people worldwide and infected 104 million people to date.
Pandemics have arisen throughout human history, but as societies get larger, and as globalisation continues its steady tread forward, we will continue to create an endless variety of opportunities for genetically unstable infectious agents to emerge.
The emergence of potentially deadly viruses, like SARS in 2002 from a civet cat, MERS in 2012 from a camel, and now COVID-19, from (possibly) a pangolin, means that this trend is likely to continue, unless we stop our nature-meddling behaviour.
Human activities can involve aggressive, damaging, and unbalanced interactions with nature. If we continue this way, we will increasingly provoke new disease emergencies.
This latest pandemic has forced us to begin to think collectively and in earnest about living our lives in a more thoughtful and creative way, with nature.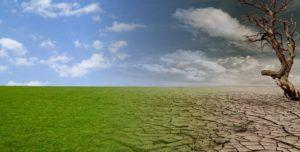 Climate change is the defining issue of our time, and we are at a defining moment. From shifting weather patterns that threaten food production, to rising sea levels that increase the risk of catastrophic flooding, the impacts of climate change are global in scope and unprecedented in scale. Without drastic action today, adapting to these impacts in the future will be more difficult and costly.
The process of supporting environmentally friendly practices could be something as simple as buying homegrown fruits and vegetables. Foods that have been grown in the UK will generally have a lower carbon footprint due to their reduced transportation mileage.
In 2020, more than 400,000 people participated in Veganuary. In 2021, this figure hit 500,000. Although this 25% increase is vast, veganism for many is a hard feat to maintain for a whole year, unless you are truly committed. It does, however, seem that many are willing to make a small vegan-friendly change to their daily life, when there are added health and environmental benefits. It is likely that a lot of these 500,000 people will try to maintain some sort of vegetarian diet throughout the rest of 2021, making "flexitarianism" a likely trend. This could be as simple as swapping one meal a week for a plant-based alternative, or even two or three.
On theme with carbon emissions, with red meat (especially beef) being dubbed as one of the highest emitters of greenhouse gases, it contributes heavily to environmental damage. The New York Times notes that per serving of beef, 20% more greenhouses gases are emitted than white meat alternatives (and probably a larger multiple for plant-based alternatives) due to the amount of land required. This will contribute to many meat-eaters' consciences, so in 2021, many might decide to become "pollo-pescatarian", abolishing red meat from their diet.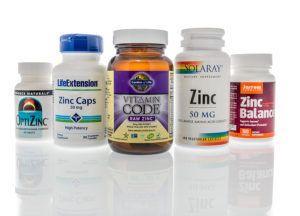 According to data provider Nielsen, US dietary supplement sales were 16.7% higher in June/July 2020 in comparison to the previous year. It is no coincidence that this strongly coincides with the pandemic. Now more than ever, people rightly want to look after their physical and mental health. This trend will likely accelerate in 2021, especially with people wanting to do everything they can to support their immune system.
The pandemic has put the fragility of life into perspective, allowing for an increased focus on health and wellbeing. According to market research, more than half of consumers sought to increase their health in 2020 in terms of immunity, by taking vitamins or supplements.
Sales of alternative remedies such as turmeric and elderberry have also seen a large improvement, which will no doubt continue. Additionally, turmeric lattes are almost becoming as popular as coffee lattes nowadays due to turmeric's anti-inflammatory and antioxidant properties. With increasing trends towards veganism, vitamins such as B12 are becoming increasingly bought too.
With COVID-19 restrictions easing, I am sure many of you will want to make up for lost time by eating at restaurants and cafes again. However, most people have managed to cook more than they would have in a pre-COVID existence – not to mention cook healthier. Meal kits offer the perfect in-between for those wishing to have a restaurant quality meal within their own home.
Restaurants such as Cote Brasserie, Dishoom, Bao, and Honest Burgers have all brought out popular DIY restaurant kits, to name a few. According to Grand View Research, in the US alone, the meal kit delivery market will be a $20 billion industry within the next six years. HelloFresh, Farmdrop, and Mindful Chef also supply healthy meal kit options, which allow for easy dinners when life gets busier towards the end of 2021.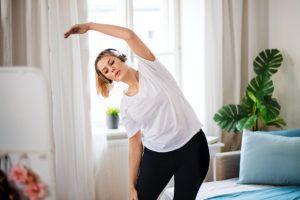 March 2020 saw an increase in sales for all things "home workout", such as yoga mats, weights, gym equipment, and trampolines. The first lockdown would have surely contributed to fitness brand Gymshark's billion-pound valuation in August 2020, and 2021 has much more in store for the fitness industry.
Virtual classes have become more common, as have long, outdoor hikes and walks. A daily walk is more important now than ever, as our daily step count has reduced dramatically since working from home became the new normal.
Avid gym-goers are missing their workout sessions, so 2021 has seen a spike in virtual personal trainers who can help you to achieve your goals via video calls. Magazine Marie Claire notes that virtual mental health therapy may also increase, as mental wellbeing is increasingly being recognised to be as important as physical wellbeing. As more and more people take up online classes, 2021 will likely see bigger virtual challenges such as virtual races.
Embracing health and wellbeing this 2021
In summary, gone are the days of ignoring mental health and increasing carbon emissions. 2021 brings a new positive focus on mental and physical health & wellbeing, and support of environmental issues.
Share this page on your Social Media!