Think of your team as an engine.
Every part of it works hard to ensure the success of the entire machine, or in this case, your business. Like any engine, this engine needs regular oiling, maintenance, and care to run smoothly. In this scenario, the engineer your team relies upon to ensure its peak performance is its line manager. To look after the business's engine, line managers have a key responsibility: to care for the health and wellbeing of their team.
As we explore the relationship between work and employee health and wellbeing, our eighth instalment of our ongoing line management blog post series will provide line managers with top tips and insights on how to address, maintain, and promote the success of their teams.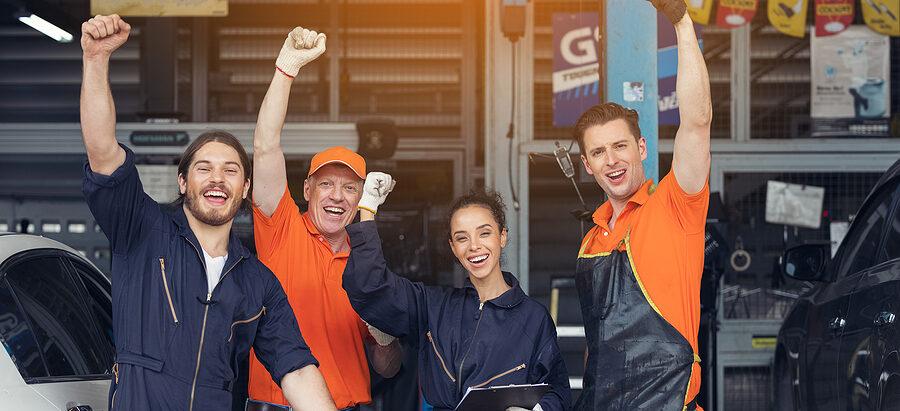 You're reading a blog post from our Line Management series
Below are links to all the posts in this series:
The Ultimate Tool for Business Success
What exactly is health management, and what does it mean? In the case of line managers, health management means taking active measures to facilitate and boost team members' physical and mental health.
Adopting robust and effective health management standards that care for the overall wellbeing of each individual within an organisation can have far-reaching benefits, improving business operations by optimising employee performance across 4 key areas. These include:
Productivity: When line managers help employees boost their mental and physical health and wellbeing, their energy levels, concentration, and focus can all be improved as a direct result of feeling happier and healthier. When employees feel their best, they'll be able to take on more challenges and deliver their best work.
In a study carried out by the University of Warwick, researchers found concrete evidence to confirm the link between happiness and healthy lifestyle choices and higher productivity levels. During this experiment, employees who were offered healthy snacks during the working day reported higher levels of positivity and produced significantly better work than those who went without.
Engagement: When employees feel that their health and wellbeing is truly prioritised and cared for by their line manager, they'll have a higher sense of morale and greater motivation to stay focused, complete their work to the best of their ability, and hit their targets. If employees know their line manager has a genuine concern for their health and wellbeing, they'll feel valued, increasing feelings of fulfilment and satisfaction with their work.
Efficiency: A robust health and wellbeing provision can help avoid common workplace issues like stress, anxiety, or physical problems (e.g., back pain from poor DSE set-up) that can affect individuals' ability to complete their tasks on time and achieve their professional goals. Employees who feel physically and mentally fit will be much better equipped to deliver high-quality work and avoid any mistakes or delays.
Positivity: A healthy work culture is a positive work culture, and vice versa. Line managers can play a crucial role in facilitating a robust and continuous culture of wellbeing in the office by implementing health-boosting measures that everyone can benefit from. These could include health education, such as livestreamed/in-person talks and events that promote overall wellbeing. At Thrive4Life we provide Wellbeing Champion training courses to train teams of employees to be champions of workplace physical and mental health and wellbeing. They can spread the word about your wellbeing campaigns and support your healthy workplace culture. It's these types of measures that help employees feel supported by their manager and the rest of their colleagues. Overall, strong, friendly, and supportive team dynamic is key to creating a positive working environment.
A productive, engaged, and efficient employee who feels they can function at their best in a positive work environment is a recipe for business success. Keep reading to find out how focusing on health and wellbeing can further benefit both employers and employees!
When line managers take care of their employees' physical and mental health and wellbeing, they help employers comply with legal regulations:
According to the Equality Act 2010, all employers are mandated to make reasonable adjustments for employees with disabilities.
The Health and Safety at Work Act also mandates that employers provide a safe and healthy working environment for all business operations.
Wellbeing and Work: The Impact on Businesses
Long hours, inflexible targets, unrealistic workloads, and a hostile workplace can all greatly impact a business' success. Line managers who create a health and wellbeing strategy that effectively looks after employees can avoid all the risks associated with these markers of an unhealthy working environment.
Let's take a closer look.
There are 3 significant business risks associated with poor health and wellbeing in the workplace. These are:
Increased Absenteeism: Absenteeism refers to the habitual practice of employees failing to report for work for extended periods. This persistent absence is often a red flag that signals an employee struggling with their mental and/or physical health. It's a problem that can seriously impact business operations. According to Public Health England, illness-related absenteeism has an average economic cost of £100 billion every year. To avoid absenteeism and the issues it presents, line managers should help employees navigate and manage their health conditions by making adjustments that help them continue to work in ways which take their health issues into consideration. These alterations might include remote-working options, ensuring team members have ergonomic workstations which help prevent musculoskeletal discomfort/disorders, and providing resources like Thrive4Life's Health and Wellbeing Discovery Hub – our brand-new e-learning Hub that helps employees look after their health and wellbeing . Putting these measures in place can drastically improve employee wellbeing, helping to avoid absenteeism.
Increased Presenteeism: On the other hand, instead of taking time off, a struggling employee might go the other way, coming into work no matter how unwell they feel because of the pressure they feel to complete all their work and prove that they're 100% dedicated to their role. However, in reality, this behaviour can exacerbate mental and physical health issues, causing individuals to feel less and less motivated and more and more burnt out as time passes. This can mean their work decreases in quality. Therefore, it's extremely important for line managers to support and encourage employees to take time off if they're unwell. The bottom line is: working whilst physically or emotionally below par is counterproductive to both employee health and business output.
High Employee Turnover: When employees feel that their physical and/or mental health is being compromised or that their existing health conditions are worsening in the office, they'll be much more likely to want to hand in their notice and look for a new job. One of the main reasons for low retention is showing a lack of concern for employee wellbeing. High staff turnover can also place pressure on line managers, meaning they'll have to put aside significant amounts of time and resources to replace lost talent. This will impede their ability to focus on achieving their own business targets and output. Therefore, health and wellbeing must be prioritised – it's one of the best ways to attract and retain top talent.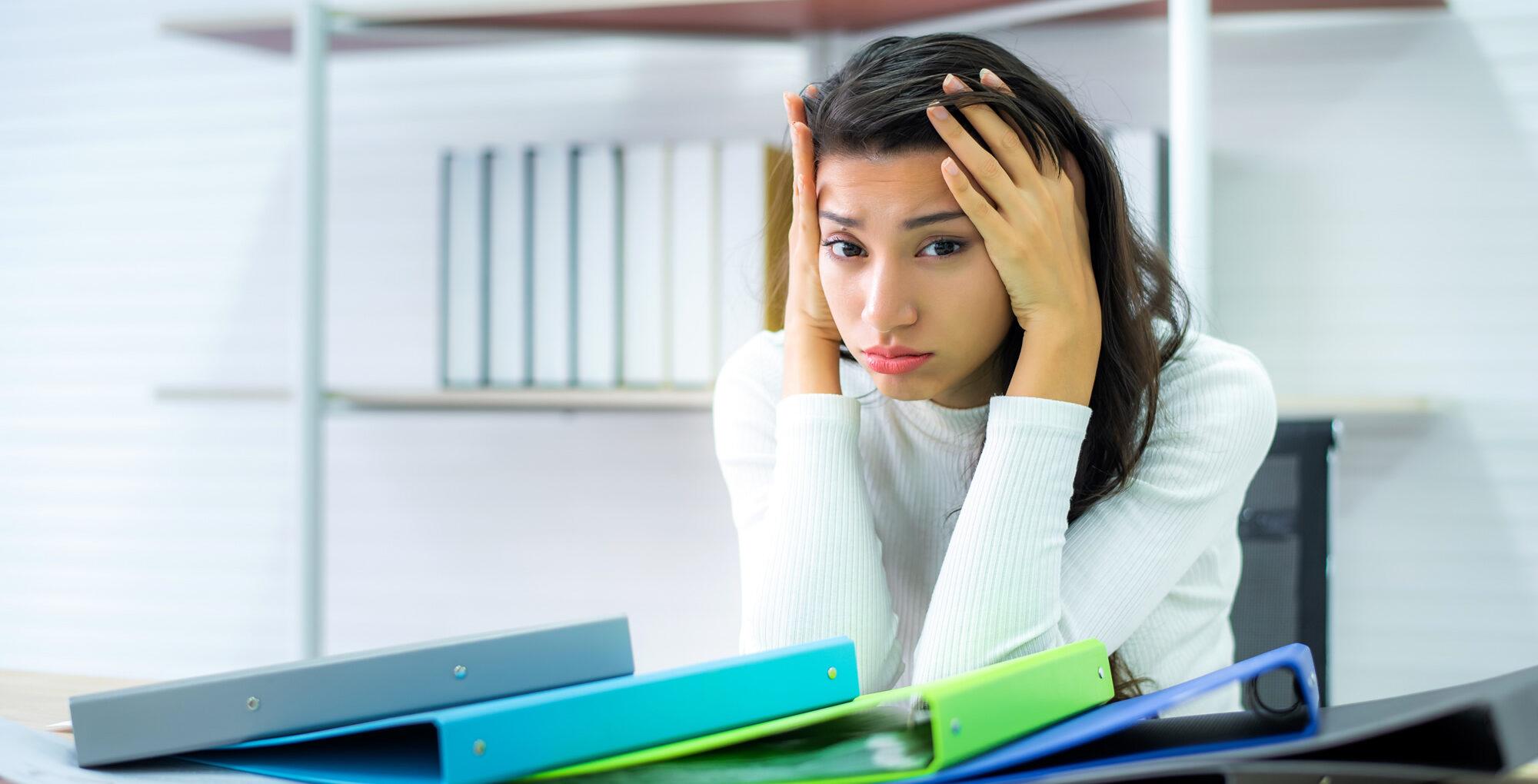 Wellbeing and Work: The Impact on Employees
Poor employee health management can endanger the health of your organisation, but it can also seriously impact the individual wellbeing and growth of affected employees.
Poor health management can put employees at risk of 3 main problems. These include:
Poor Work-Life Balance: When employees are less productive at work because of poor health, they might struggle to manage their workload and end up trying to complete their tasks outside of office hours. The resulting stress and anxiety about their job security and career advancement can harm their work-life balance – without which their physical and mental health can really suffer. Statistics from 2023 indicate that in the UK, 88% of employees have experienced fatigue and exhaustion in the past two years due to a poor work-life balance. This is a very concerning figure, as exhaustion can cause long-lasting damage to employees' mental and physical health.
Longer Recovery Times: If an employee has had to take leave for poor physical or mental health, their working conditions, responsibilities, and management must be tailored to allow them to recover fully and manage any remaining symptoms when returning to work. If an individual's health isn't taken into consideration, they'll be much more likely to struggle to re-adjust to the workplace or perform their tasks efficiently. This can create career-related stress and financial worry.
Further Health Deterioration: When employees come to work struggling with their mental and/or physical health, they should always be able to get the right support and guidance from their line manager(s). If this isn't offered or an employee is made to feel like they can't open up about the issues they're facing, they might feel isolated or make efforts to conceal their health condition(s).
According to MHFA England research conducted in 2016, 90% of employees surveyed were reluctant to report mental stress as a reason for their low performance or absence. However, concealing illness can make employees even more susceptible to workplace pressures. As well as this, it can also make it much harder for line managers to support their team's wellbeing.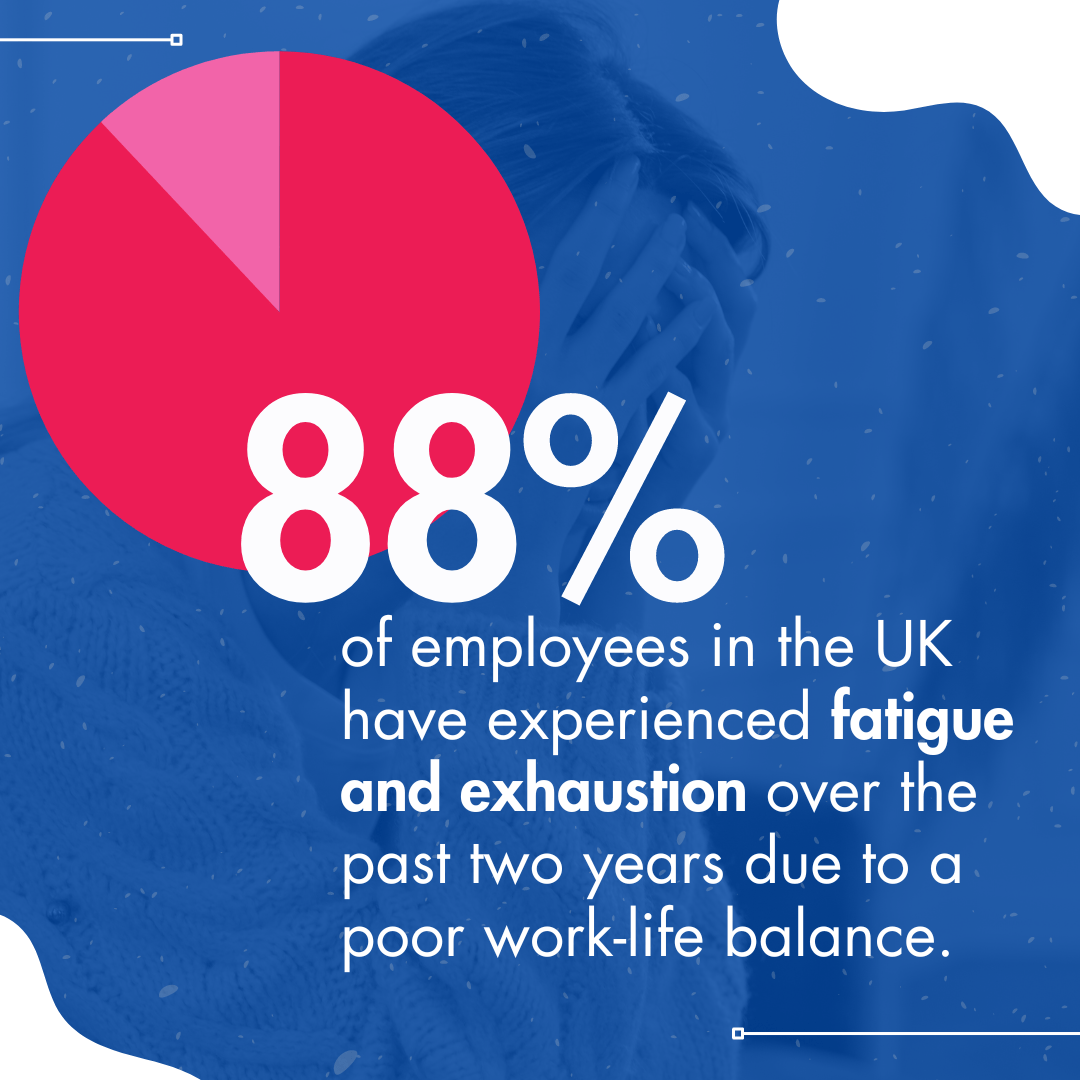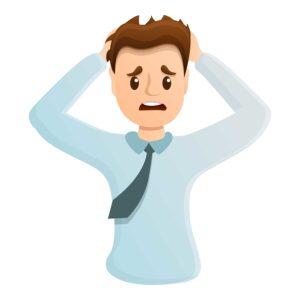 Given its individual and business-wide impact, employee health and wellbeing should be a serious concern for line managers. We've covered the risks, but what about the solutions?
Health Promotion and Education: The Best Resources and Frameworks for Line Managers
A healthy work culture creates productive, engaged, efficient, and positive employees, while an unhealthy work culture hinders business success and exacerbates mental and physical health problems for employees. We've mentioned how line managers should adopt more effective health management standards, but exactly what steps can they take to implement these?
Thrive4Life's Top 4 Ultimate Tools and Resources Line Managers Need to Boost Their Employees' Health and Wellbeing:
Employee Health and Wellbeing Discovery Hub: Did you know that we can offer you access to our extensive Health and Wellbeing Discovery Hub, an epicentre of health and wellbeing content, jam-packed with an ever-expanding variety of e-learning health resources? With our Hub's extensive library of refreshing, interesting content, employees (and line managers!) can improve their awareness of mental and/or physical health issues whilst also learning how to better support their overall wellbeing with articles about nutrition, sleep, exercise, and so much more. The Hub is an accessible, time-saving, all-in-one resource which can be consulted by employees at any time.
Risk Assessments: Risk assessments can help line managers gauge how well their physical work spaces and management practices facilitate employee wellbeing, detecting any areas that could be improved.
At Thrive4Life, we offer one-to-one DSE Workstation Assessments . These are conducted by highly-qualified osteopaths and physiotherapists who can help ensure employees stay free of musculoskeletal discomfort caused by long hours working at a desk. We offer this service online , as well as in-person.
Mental Health First Aid Course and Skills Development: Thrive4Life's Mental Health First Aider course gives lines managers the opportunity to gain an MHFA England accreditation and become first-line mental health support for team members struggling with mental illness. We also offer a follow-up course in Mental Health Skills Development – this can help qualified Mental Health First Aiders further develop their skills and consult professionals for advice and employee mental health management tips.
Wellbeing Consultancy: If you require further support and would like organisation-specific guidance to help you create a health and wellbeing strategy that better supports your team's physical and mental health, we can help. With our highly-experienced professional wellbeing consultants, we'll work with you to design a bespoke health plan that suits the needs of your team.
In Summary

Employee wellbeing and business success go hand-in-hand, and line managers are critical to this relationship. With a few simple steps and a strong commitment to a healthy work culture, line managers can make a lasting impact on employees' health and the growth of their organisation. With Thrive4Life's tools and resources, you can take the first step towards more effective health management today – you'll never look back.
Please note, some of these are external links away from the Thrive4Life website. We are not responsible for the content of external websites.
Share this page on your Social Media!